Frequently Asked Questions
Why is my WiFi slow?
---
Watch this video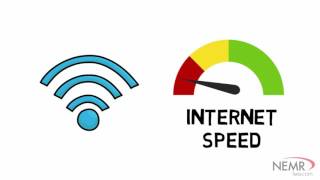 ---
How do I update my email software settings?
---
---
How do I set up email on my Android / Apple Smartphone?
---
---
My internet is running really slow. How can I find out if it's my computer or the internet that is the trouble?
---
Many times a slow loading internet connection will be caused by other problems with your computer. You can visit www.speedtest.net and run a speed test to determine if your internet connection is performing at the proper speed. If the results of the Speed Test are acceptable then your next step should be to investigate potential issues with your computer. Click Here To Run A Speed Test.
---
I can not get on the internet. What should I do?
---
There are a few troubleshooting steps you can perform yourself before needing to place a phone call. First, try restarting your desktop or laptop. Many times simply rebooting your computer will resolve common issues. Next, if you have a router from NEMR in your home/business, try unplugging it from AC Power, wait 15 seconds, and then reconnect it to AC Power. Please wait at least 60 seconds for the router to restart and connect to the internet.
---
---